Tuscany Region supports Chianti Classico as a World Heritage Site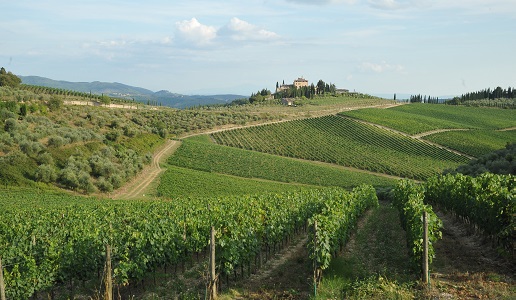 The Foundation for the Protection of the Territory of Chianti Classico receives the support of the Region of Tuscany in its bid to nominate the landscape as a World Heritage Site.
This article is available in Italian only.
Il Protocollo d'Intesa a sostegno della Candidatura del Paesaggio culturale del Chianti Classico nella lista del patrimonio mondiale dell'Unesco rappresenta un momento fortemente atteso, essenziale ed imprescindibile nel percorso avviato dalla Fondazione per la Tutela del Territorio del Chianti Classico e che nell'ultimo anno, nonostante tutti i limiti dettati dalla pandemia, ha visto intensificarsi i lavori sotto la direzione scientifica della Professoressa Architetto Paola Falini e grazie alla partecipazione dei Comuni del Territorio coinvolti e del Consorzio Vino Chianti Classico. Il risultato di questo lavoro sarà quindi presto sottoposto alla valutazione del Ministero della Cultura che sarà chiamato ad esprimersi.
"Il coinvolgimento della Regione Toscana, che ieri ha assunto una delibera così importante, insieme alle parole del Presidente Giani, costituisce un segnale di forte riconoscimento che conferma la nostra determinazione a lavorare nella direzione intrapresa, affiancati e sostenuti da tutti i rappresentanti delle massime Istituzioni territoriali. Insieme ai Sindaci ed alla Regione porteremo avanti un progetto corale nella convinzione che tutti gli attori pubblici e privati di questo territorio unico possano offrire contributi ed esperienza indispensabili" dichiara la Presidente della Fondazione per la Tutela del Territorio del Chianti Classico Tessa Capponi.
Il territorio del Chianti Classico è uno scrigno di valori culturali, economici ed umani e da oggi, grazie a questo importante accordo e all'apprezzata attenzione della Regione Toscana, rafforzerà la propria coesione volta alla loro valorizzazione e protezione.
Fonte: Ufficio Stampa Consorzio Vino Chianti Classico