Suspension of litigation Usa-EU vital for wine and food industry in general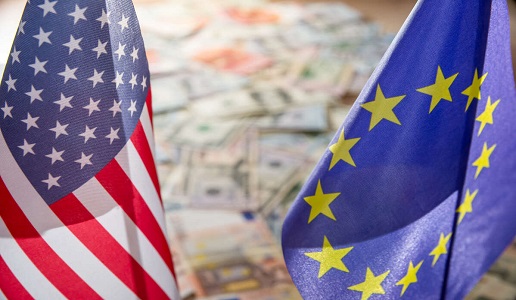 With the five-year halt to tariffs between the EU and the United States, a new season of collaboration between the two powers on the trade front is being inaugurated, with the hoped-for objective of supporting and relaunching exports, especially agricultural and food exports, which are already struggling with the effects of the pandemic.
This article is available in Italian only.
"Apprendiamo con soddisfazione dell'intesa Ue e Usa sulla sospensione per 5 anni dei dazi sull'affaire Boeing e Airbus. Una notizia che è di buon auspicio per le future relazioni commerciali tra 2 storici partner commerciali". Lo ha detto il presidente di Unione italiana vini (Uiv), Ernesto Abbona, in merito alla sospensione per 5 anni della guerra dei dazi tra le due potenze, annunciata ieri nel corso del vertice tra i presidenti Biden, Von der Leyen e Michel. Una sospensione del contenzioso sui sussidi Airbus e Boeing che darà alle parti tutto il tempo necessario per trovare un accordo definitivo sul lungo periodo e chiudere definitivamente la disputa.
"L'agroalimentare Made in Italy è un settore particolarmente sensibile agli scambi commerciali, con un export che vale 46 miliardi di euro nell'ultimo anno - spiega il presidente nazionale di Cia-Agricoltori Italiani, Dino Scanavino -. E proprio gli Stati Uniti rappresentano un mercato assolutamente strategico per le esportazioni di cibo e bevande tricolori, con un valore complessivo vicino ai 5 miliardi. Per questo, siamo soddisfatti di questo ritorno al dialogo e al multilateralismo, attraverso decisioni condivise, per sorpassare definitivamente l'incubo dazi doganali e ampliare, invece, le opportunità di creare ricchezza attraverso l'export, prima di tutto quello agricolo e alimentare che ci riguarda più da vicino".
"Una politica commerciale aperta e leale con gli Stati Uniti – ha aggiunto il presidente UIV, associazione che rappresenta 85% dell'export di vino italiano - è prioritaria per il nostro mercato e per la stabilità del contesto economico all'interno del quale si muovono le aziende. Sosteniamo, infine, la richiesta del Congresso Usa e del Parlamento europeo sul principio 'zero for zero': l'eliminazione completa dei dazi sul vino potrebbe infatti accelerare la ripresa degli scambi nello scenario post pandemia".
Gli Stati Uniti sono il principale buyer di vino al mondo e i prodotti europei sono i più richiesti con una quota di mercato pari al 74% delle importazioni globali. Il valore medio delle esportazioni di vino Ue verso gli Usa è di quasi 3,5 miliardi di euro l'anno.