Mourning in Allegrini's house: Franco died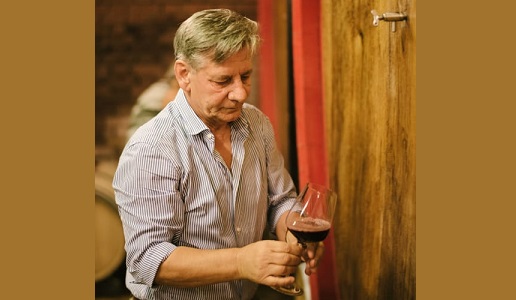 This morning, after a long illness, Franco Allegrini, of the historical family winery in Valpolicella, left us.
Here is a news we did not want to write. Franco - the enological soul of the famous winery in Valpolicella - was a friend of us at DoctorWine.
He had inherited his father Giovanni's legacy in 1983 and he started to personally take care of the enological management of the family business. Just like his father before him, he immediately showed great enthusiasm and passion for his land and, driven by the purpose of enhancing its potentialities, he started a sort of revolution in the enological tradition of Valpolicella.
Ahead of his time, he made great changes in the vineyards - by replacing the Veronese pergola with the Guyot training system and by increasing the number of vines per hectare - but also in the winery - by introducing more modern techniques. Together with his brother Walter (who died prematurely in 2003) and his sister Marilisa he contributed to bring the winery to the top of Valpolicella.
The editorial staff of DoctorWine joins the family in this painful moment.
This is what the winery said at 12:30am:
Allegrini mourns the passing of Franco
Franco Allegrini, symbolic winemaker of Valpolicella Classica, has passed away. He is mourned by his family, his relatives, his collaborators and the many wine lovers who knew and appreciated him for his products and his innovative spirit.
Franco Allegrini, in 1983, at a young age, took over the heritage of his father Giovanni, starting to personally take care of the enological management of the winery. Together with his brother Walter, he introduced important innovations in the vineyards such as the experimentation of Corvina grape, the most important variety of Valpolicella, made in purity in La Poja, the "cult" wine of the winery. He immediately showed great enthusiasm and passion for his land; his brilliant intuitions in the viticultural and enological field led the winery and the whole territory towards an innovative path shared with a group of producer friends which became concrete with the construction of the Appassimento Center "Terre di Fumane". Here, thanks to Franco's ideas, supported by the technical-scientific research of the late Professor Roberto Ferrarini, optimal conditions for the preservation of grapes destined for Amarone and Recioto were achieved, guaranteeing high quality standards. Franco, with generosity, loved to put his knowledge at the disposal of colleagues whom he respected. For his joviality, irony and for his stimulating thoughts during the many tasting experiences, Franco was appreciated by the international wine world. A witty, curious and direct man who will be missed. His legacy will be carried on by his sons Francesco, Giovanni and Matteo.