Good bye Steven Spurrier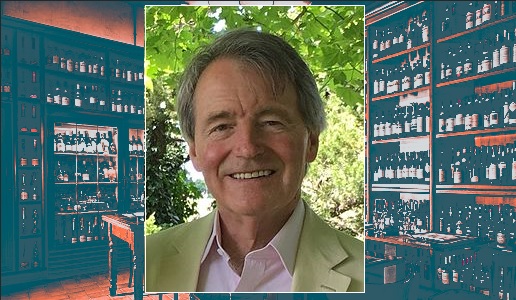 Great loss for the world of international wine. Last night has left us Steven Spurrier, a true wine expert, British, writer, journalist, former wine merchant, who was diagnosed with terminal cancer last summer.
This article is available in Italian only.
È con dolore e costernazione che abbiamo appreso della morte di Steven Spurrier, uno dei personaggi più famosi, amati e rispettati del mondo del vino, con una carriera dapprima nel commercio del vino, poi come educatore, scrittore, degustatore e giornalista. È mancato ieri, a quasi 80 anni, a causa di un cancro che gli era stato diagnosticato l'estate scorsa.
Il suo nome è indissolubilmente legato a quel "Giudizio di Parigi" del 1976, una degustazione alla cieca che contrapponeva vini californiani (allora sconosciuti ai più) a vini di Bordeaux, che vide vincere proprio due californiani, scombussolando le carte in tavola e lanciando quei vini verso il successo internazionale (quell'episodio divenne poi la base del film Bottle Shock – La grande annata, con Alan Rickman che impersonava lo stesso Spurrier).
Nel 2009 era diventato anche produttore di vino, avendo piantato un vigneto nella fattoria di sua moglie nel Dorset per fare spumante, un progetto che lo appassionava molto.
Di mezzo c'è stata tutta la sua incredibile carriera che lo ha reso famoso e rispettato in tutto il mondo.
Il mondo del vino gli deve tanto, sebbene lui stesso avesse dichiarato: "Il vino mi ha portato più di quanto avrei potuto immaginare". Uno scambio reciproco, quindi, ma è certo che al mondo del vino mancherà moltissimo la sua competenza, la sua signorilità, la sua disponibilità verso gli altri.