Count Paolo Marzotto has left us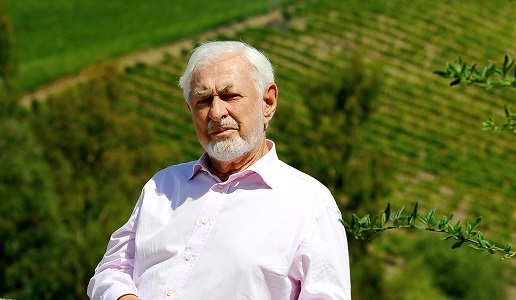 Founder of the Baglio di Pianetto winery, Paolo Marzotto believed in Sicily and its terroirs.
Anyone who knew him remembers the verve of Count Paolo Marzotto, his "volcanicity" and his infinite passion for wine and Sicily, a passion that had found its vent in the creation of the Baglio di Pianetto winery near Palermo. I well remember a dinner with him and Daniele Cernilli, in Palermo, almost twenty years ago, a crackling dinner, in which a thousand speeches and a thousand opinions were chasing each other, a truly enjoyable evening. He loved wine, he loved life, he loved his beautiful wife and family. At this moment my thoughts run to them, to their pain and I embrace them in a virtual embrace with the DoctorWine editorial staff. (S.V.)
* * *
Count Paolo Marzotto, founder of Baglio di Pianetto, a winery with headquarters and vineyards in the Santa Cristina Gela area, a few kilometres from Palermo, passed away on Monday 25 May at the age of 89. "It is a very sad day not only for us, but for all those who believe in our land - comments CEO Renato De Bartoli - because we were greeted by a man of undisputed generosity and proven entrepreneurial skills, who has always believed in Sicily and its potential".