224 Pages of love for the Amaro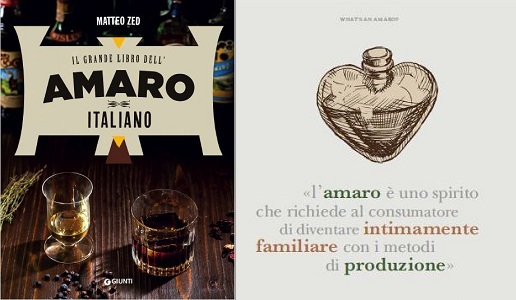 Giunti Editore publishes Il Grande libro dell'Amaro Italiano by Matteo Zed: producers, secrets, tasting methods, incredible drinks and dishes by great chefs based on Amaro.
The Great Book of Italian Bitterness is the latest work by Matteo Zed, evangelist of Italian bitterness, in Italy for about a year, but always in love and committed to this category of spirit, on which he focused in the past four years working in the best bars in New York. Published by Giunti, this is an original illustrated repertoire enriched by a focus on 300 labels corresponding to some of the most interesting and engaging production realities of the peninsula.
With the preface by Marco Cremonesi, the exciting journey into the world of Italian bitterness starts from the origins and describes the reference botanicals, curiosities and tasting techniques of what is one of the most fashionable spirits of the moment, told with an open look at Europe and the world. To complete the book, two sections dedicated to the new international trends of food & beverage, which see bitterness as a precious ingredient of mixology and in the kitchen.
Matteo has put all of himself in this book, every detail of his experience made of tasting, discoveries, research aimed especially at the smallest, most artisanal and territorial brands of our peninsula. From the technical notes emerges a world of details and information on bitterness, mostly unknown. The author does not neglect international brands from Europe and the most distant continents, from the smallest and most unknown to the most deeply rooted, to discover that the bitter is not just an Italian prerogative.
Thanks to the book, readers will discover how easy it is to use the bitter for the preparation not only of excellent drinks, but also of original dishes, proposed by great chefs like Gianfranco Vissani, Lele Usai and Arcangelo Dandini, creative pizza like Pierdaniele Seu, talented pastry chefs like Daniele Desanti, gastrogelatai like the timeless Simone Bonini.
The author
Matteo Zamberlan, aka Matteo Zed, an internationally renowned bartenders, is one of the world's leading experts on bitterness. He was trained in Japan and in the United States, where an authentic renaissance of our digestives is underway: a real "bitter-mania" which was made an ambassador where everything originated, Italy.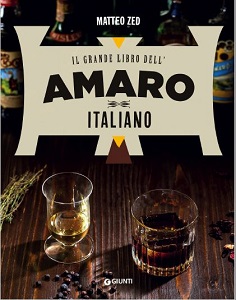 IL GRANDE LIBRO DELL'AMARO ITALIANO
Matteo Zed
Giunti editore
224 pages | 29 euros