The Cabernet Franc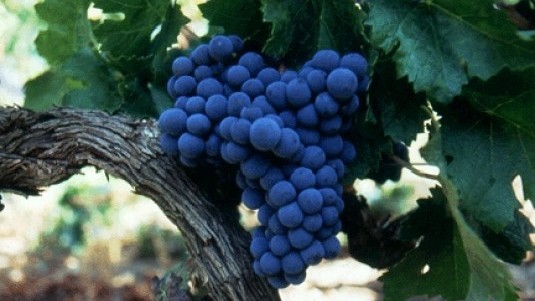 Slowly and unstoppably, Cabernet Franc is gaining ground also in Italy and now it is even possible to find single-grape wines that stand up well to those made abroad.
Cabernet Franc is one of the so-called 'international' or French varietals. It originated in the region of Bordeaux, where it is particularly used in the area of Saint-Emilion and in a number of enclaves in the Loire with extraordinary results. Still today it is wrongly viewed as the poor young brother of Cabernet Sauvignon but in Italy, especially in the northeast, it is having a success not found in other regions.
In Friuli and Veneto it is the only Cabernet used while in Trentino and, in particular Alto Adige, it is used with Cabernet Sauvignon.
However, the varietal is also having excellent results in Tuscany where, above all on the coast and not only in Bolgheri, it is having success both as a single-grape wine and blended, more often than not with other typical Bordeaux varieties. In the region of Lazio it has made surprising inroads and has begun to produce interesting results, usually when it is not blended.
This varietal produces excellent reds that have a propensity to age long. Its unmistakable grassy aromas recall green pepper and a range of red fruit, from blueberry to currant.
We have selected the best Italian wines that are 100% Cabernet Franc. They are from Tuscany, Bolgheri and surrounding areas, with an excursion into Lazio. As you can see these are not available at bargain prices and you must dig deep into your pockets. The pleasure from tasting them, however, is guarantee.
Related Products
Product
Producer
Date of publication
Author
Read
Duemani

07/25/17
Redazione

Matarocchio 2012
Toscana
Tenuta Guado al Tasso - Antinori
07/26/17
Daniele Cernilli
100% Cabernet Franc grapes. It matures in barrique for 18 months. Dark intense ruby color. On the nose results very complex with aromas of black currant at first, then mint, pine resin, wild...
Leggi tutto
Habemus Etichetta Rossa 2013
Lazio
San Giovenale
07/26/17
Dario Cappelloni
100% Cabernet Franc. Matures in barrique. Very dark and deep red color. The new wine of San Giovenale left us with no words. The aromas are complex of cinchona, graphite and black berries. On the...
Leggi tutto
Paleo 2013
_
Le Macchiole
07/26/17
Stefania Vinciguerra
100% Cabernet Franc grapes. 75% maures in new barrique and 25% matures in 20 years old one for 20 months. Compact and dark ruby color. On the nose is spicy with aroma of red fruit at...
Leggi tutto
Sinopia 2012
Costa Toscana
Colleverde
07/26/17
Stefania Vinciguerra
100% Cabernet Franc grapes. Wild yeast. Ages for 20 months in barrique. Deep ruby red. Intense and generous nose, smoky and eucalyptus notes then intense dark fruit aromas. Mouth filling,...
Leggi tutto