The Five Best Italian Riesling Wines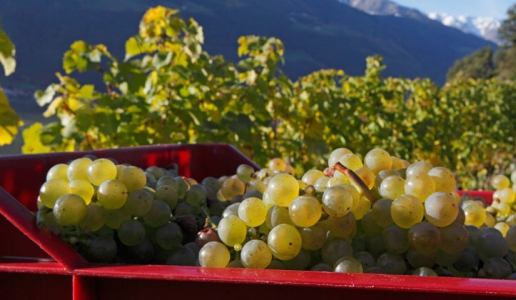 Riesling is one of the world's noblest white wine grapes that even in Italy, most of all in the northern regions, can produce fantastic results. Here are some of the best of them to buy and keep in your cellar.
Riesling is considered, together with Chardonnay, to be the noblest white wine grape. This grape has two basic varieties: Riesling Rhineland (Rheinriesling) and Riesling Italic (Welschriesling). The first is produced in the Rhine and Moselle Valleys but is also cultivated in Austria. It is undoubtedly the most prestigious and produces great wines with a capacity to age long and is also made as a dessert wine, from late harvest grapes, frozen ones (Eiswein) or botrytized grapes (Trockenbeeranauslese).
Both varieties exist in Italy and are often confused. Riesling is above all cultivated in northern Italy with the Italic variety very widespread in Oltrepò where it makes light, fragrant wines, above all sparkling ones. Rhine Riesling, on the other hand, is present in other areas of Lombardy, in Veneto (especially the province of Treviso), in Friuli and, above all, Trentino Alto Adige (Valle Isarco and Valle Venosta) and the Langhe, where it is producing excellent results.
The wine has a nice acidity and structure and is juicy, saline and persistent with very particular aromas that recall citrus. It is best at least a couple of years after it was made, when the varietal's typical and distinguishing hydrocarbon notes emerge.
What follows are those that, in our opinion, are the five best Italian Riesling wines currently on the market (aside from, obviously, the older vintages).
Related Products
Product
Producer
Date of publication
Author
Read
Hérzu 2016
Langhe
Ettore Germano
02/20/18
Riccardo Viscardi
100% Riesling grapes. Stainless steel only. Straw yellow with greenish hues. Intense aromas of cedar, pink grapefruit, hints of pink and white pepper. Very attractive taste, elegant and good acidity....
Leggi tutto
Riesling 2015
Langhe
Ca' del Baio
02/20/18
Daniele Cernilli
100% Riesling Renano grapes. Stainless steel for 1 year. Intense greenish straw yellow color. Classic aromas of hydrocarbon, citrus, grapefruit. Agile and dynamic, savory taste, tense, fresh and...
Leggi tutto
Riesling Kaiton 2016
Alto Adige Valle Isarco
Kuenhof
02/20/18
Dario Cappelloni
100% Riesling grapes. Matures in acacia barrels. Bright straw yellow with greenish hues. Very clear notes of citrus and white pepper. Elegant taste, thin, almost whispered but with great personality....
Leggi tutto
Riesling Windbichl 2015
Alto Adige Valle Venosta
Castel Juval Unterortl
02/20/18
Dario Cappelloni
100% Riesling grapes. Stainless steel. Yellow color with intense greenish hues. Extraordinary complexity: aromas of pink grapefruit, spices, alfalfa. Juicy on the palate, agile, nervous body but rich...
Leggi tutto
Schulz 2016

Ronco del Gelso
02/20/18
Daniele Cernilli
100% riesling grapes. Only stainless steel. Light golden yellow. It's a wine that needs time to develop the characteristic note of petrol. Now offers well defined notes of citrus, great...
Leggi tutto