Lini 910: 115 years of Lambrusco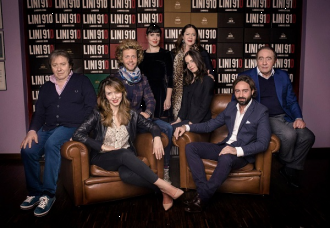 The Lini family has owned this winery in Correggio for over a 100 years. And while it may border with the province of Modena, never mention this geographic fact to them because they staunchly identify themselves with the province of Reggio Emilia, even if Carpi is a stone's throw away and Sorbara is close by. The estate was founded in 1910 by Oreste Lini but quickly became a family enterprise, a large family at that with everyone involved with the business, from the vines to the winery. Their almost total dedication to making and studying their bubbly is never-ending and the latest generation is still focused on achieving excellence, experimenting with all the ways to produce sparkling wine and not only with the Lambrusco grape. They were among the first to experiment with the traditional or classic French method using Lambrusco and today they have achieved a level of excellence that was unthinkable up until a few years ago. This by constantly improving agriculture methods and practices in the vineyard as well as mastering the difficult art of creating effervescence in the cellar.
Today the estate is headed by the third generation – Massimo, Fabio and Anita – but the fourth generation has a generous amount of autonomy in the winery and Fabio and the beautiful and dynamic Alicia have added verve and… bubbliness to an already effervescent atmosphere.
The cellar is quite something because it is not like any other in the area and looks more like a cave in Reims, although the hospitality shown there is that of the great land of Emilia.
The line of wines produced is quite formidable and perhaps unique. Choosing one to describe was quite a challenge because they are all excellent, some the absolute best of their category. This is a great winery that produces great wines, one that has discovered the secret of making great a wine that was born to be a table wine. The reputation of their great wines is now international.
Related Products