The other Nebbiolo: Northern Piedmont (1)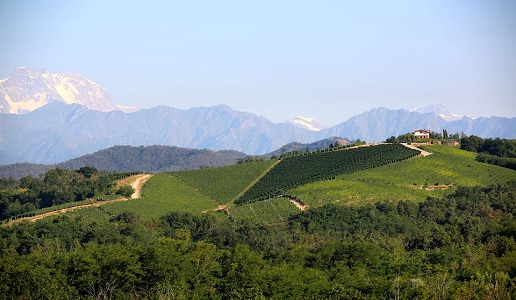 We begin our overview of Northern Piedmont comparing a 2014 Gattinara Vigna Valferana Nervi with one from 1964.
Those who read DoctorWine and are familiar with my articles know that I, personally, love the Nebbiolo grape in all its versions and the different wines it produces some of which are considered among the best wines Italy produces. Many of the tastings we have carried out have focused on the gems the Langhe produces, appreciated the world over, but there are other historic Nebbiolo producing areas that over the centuries have demonstrated they can satisfy the most demanding palates. Among these are, above all, Valtellina with his heroic winegrowing (Nebbiolo Chiavennasca), the equally heroic winegrowing in Valle d'Aosta (Nebbiolo Picutener) and Northern Piedmont (Nebbiolo Spanna).
I have decided to focus here on this latter area having been inspired by Director Daniele Cernilli's article in which he argued that this zone has the potential of Burgundy because of the structural and quality potential Nebbiolo can express. Thus this area will be the subject of the first installments in this series of articles.
I have always loved Northern Piedmont, an area that after a relatively long period in "limbo", also in regard to the media, is currently seeing a resurgence, from both a technical and quality point view, which will transform it into one of Italy's key winemaking areas. One of the aspects that has always fascinated me about the various wines from Northern Piedmont (the celebrated and historic appellations of Gattinara, Lessona, Boca, Sizzano, Ghemme. Fara and Bramaterra) is their extraordinary propensity to age and the sensorial characteristics the evolve from bottle aging which are among the best I have ever experienced. And it is on this aspect, the propensity to age, that we focused our series of tastings.
We begin with a couple of historic producers, Nervi and Antoniolo (for which there will be a vertical tasting in the second installment) to then continue with an overview of bottles that by now are remembered by only a few wine lovers and only found at auctions.
Nervi is perhaps the oldest Gattinara producer, founded by Luigi Nervi at the beginning of the 20th century. It recently changed hands and 2014 is the first vintage under the new owner (Roberto Conterno). Thus we have decided to compare one of its top-shelf Gattinara, the cru Vigna Valferana, from that year with an historic vintage, 1964, when cru had yet to be established and the name of the vineyard was not on the label.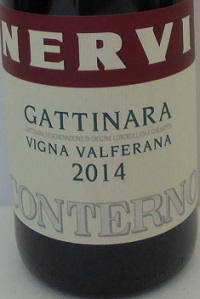 Gattinara Vigna Valferana 2014 Nervi
95/100 - € 80
Made from Nebbiolo Spanna and matured for at least four years in large, oak barrels. The wine has a clear, red color that is already leaning towards garnet and a wrapping aroma rich in sensations of underbrush and a ferruginous minerality. The bouquet has scents of medicinal herbs, light sensations of cinchona and distinct hematic notes. All these make the wine very recognizable and underscores its connection with the variety of wine and the territory. The taut mouthfeel is upheld by very fine and thick tannins that are never invasive but vigorously create a great drinkability.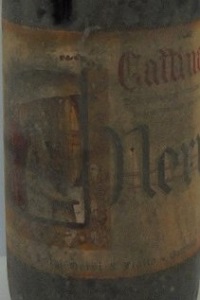 Gattinara 1964 Nervi
95/100 - Between collectors who take maniacal care of their wines this changes hands for around 100 euros.
Made from Nebbiolo Spanna. Wine from the Valferana vineyard was recognized as a cru starting in 1974 (four years after Molsino) and before that the wine already matured in large barrels for 3-4 years. A very clear, red color with twilight hues, slightly garnet with distinct orange reflections. The aroma is surprising with its notes of fine mushrooms and bouquet of dried flowers, a slightly vintage note of rhubarb with coy nuances of sweet licorice and pipe tobacco. A truly moving wine.
Related Products