Premiers Chablis (2)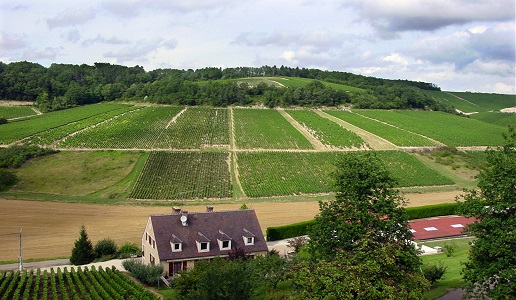 We continue our panorama of some great Chablis Premier Cru begun yesterday.
In our "installment discussion" begun September 5 (LINK), we saw that although Premier Cru is the second classification in regard to importance throughout Burgundy, and thus the area of Chablis, the importance and technical skill of the winemaker produced wines of astonishing quality to the extent that they put into question the validity of the system of classification.
Yesterday we began our tasting review of Chablis and today we conclude the paradox of this area with some of the greatest Premier Cru.
Related Products
Product
Producer
Date of publication
Author
Read
Vaillons 2010
Chablis 1er Cru
Domaine Raveneau
12/22/16
Vinogodi
This Chablis is a legend, one that has achieved the quality heights of the great Chardonnay of Beaune. Its serene color is a clear yellow with some golden reflections that give it importance while...
Leggi tutto
Foret 2010
Chablis 1er Cru
Domaine Raveneau
12/22/16
Vinogodi
Ravenau is a producer who has made sensorial synthesis his creed. This is a Chablis to the core and even if the structure may be weighty, it never loses its freshness. The bouquet has a broad floral...
Leggi tutto
Sechet 1997
Chablis 1er Cru
Domaine René et Vincent Dauvissat
09/21/18
Vinogodi
Dauvissat is another Chablis Grand Master and this wine holds up even after aging for over 20 years. The color is a luminous golden-yellow and there is an exceptional array of aromas that range from...
Leggi tutto
Monts Mains 1999
Chablis 1er Cru
Domaine Raveneau
09/20/18
Iolanda Maggio
Here again extreme elegance and extraordinary integrity demonstrate how Chablis on this level has an exceptional lifespan. Less opulent than its fraternal twin Forget, this already bewitches you with...
Leggi tutto
Montée de Tonnerre 2005
Chablis 1er Cru
Domaine Raveneau
09/21/18
Vinogodi
Montée de Tonnerre is, for me, the most clamorous historic error of classification and this because more than often there are versions that are even more exciting than most of the official...
Leggi tutto
Domaine Raveneau

04/20/12
Redazione

Domaine René et Vincent Dauvissat

03/20/12
Redazione