Northern Piedmont (3): As time goes by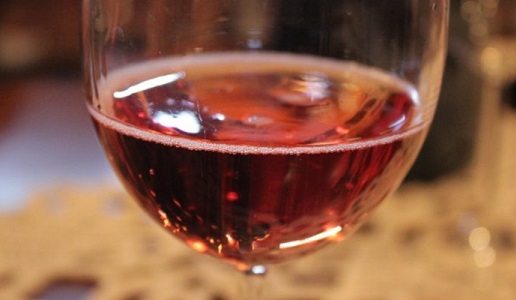 Nebbiolo is a grape that allows its wines to have a great propensity to age, a trait that is particularly evident in Northern Piedmont.
As we mentioned in previous articles, one of the similarities between Pinot Noir and Nebbiolo from Northern Piedmont is their great propensity to age long which is accompanied by a transformation, almost a transfiguration, of their characteristics.
Aside from the unquestionable ability to stand the test of time, the transformation the wines have with age is amazing, with new traits that are lovely yet at the same time proudly austere and denote a unique bottle aging even after decades in the bottle.
The list of wines we tasted and learned about is long and here we will start our tasting notes with the youngest wine and proceed to the oldest.
NB. The DOC Colline Novaresi Spanna appellation was only created in 1994, while before that year the wines were indicated as simply Spanna or Spanna del Piemonte.
---
Boca 2004 Le Piane
93/100 - € 50
A relatively intense color with distinct orange notes that should not lead you to jump to conclusions. The integrity of the bouquet is exemplary with complex aromas of dried flowers and delicate spice enriched by citrus notes. The mouthfeel is aristocratic and silky with a solid texture.

---
Gattinara Riserva 2003 Paride Iaretti
90/100 - € 25
A limpid, garnet color with some orange reflections and a decidedly spicy aroma that has sensations of underbrush, ferrous notes and a lovely floral reprise. The mouthfeel is warm and juicy with an exemplary finesse and texture with the alcohol intact.
A beautiful version from a year complicated by intense and persistent heat.
---
Lessona San Sebastiano allo Zoppo 1999 Tenute Sella
94/100 - € 50
A tenuous and very transparent red color with faint garnet reflections. A balsamic and hematic aroma is complimented by floral notes of gerbera and cut flowers. The mouthfeel has a lovely tension and the tannins have an exemplary finesse nicely upheld by the freshness making this a delicious drop.
An extraordinary vintage.
---
Lessona Omaggio a Quintino Sella 1999 Tenute Sella
96/100 - € 70
Enthralling beginning with its clear, red color that has distinct orange notes on the edge. Poetic from the initial scents of fine spice, pepper, cinnamon and medicinal herbs, with hints of pomegranate and geraniums. The velvety mouthfeel has great finesse and silkiness and the persistence is epic.
This historic year products perhaps the best version ever.
---
Gattinara Riserva 1996 Travaglini
95/100 - € 50 (if you can find it)
A pale, garnet color with orange reflections on the edge. The aroma has beautiful scents of tamarind and still has citrus notes of citron and orange peel all on a background of wilted violet. The mouthfeel is full of energy as well as austere and elegant, with a great persistence.
One of the best versions tasted from this historic producer.
---
Boca Campo delle Piane 1985 Antonio Cerri La Meridiana (Le Piane)
96/100 – a wine only found at auctions or in collections and exchanged privately at around 300 euros a bottle.
The color will floor you: a very clear red, a cherry red that still has crimson hues. The aroma has inebriating notes of face powder and cloves, rust and dried petals with suffused yet delicious balsamic sensations. The tannins in the mouthfeel are by now settled, rounded and soft in a texture of extraordinary finesse.

---
Gattinara 1982 Monsecco Le Colline
95/100 – Among collectionists € 80 - € 100
A clear, red color with distinct garnet hues, fascinating. The nose is outstanding with distinct hematic notes and those of humus, damp sand, very fine leather and licorice. The impact of the mouthfeel is slightly aggressive, austere with no hint of softness and, in fact, it is swollen with fine tannins and a top-rate acidity.
A wine equal only to itself that does not seek to please nor be compared.
---
Spanna 1973 Antonio Vallana
95/100 - € 150
A cherry-red color with distinct orange hues and intense aromas of underbrush, chanterelle mushroom, wet rocks and lichens. The mouthfeel is a silk drape without any tartness or edges and the finish is eternal.
Despite its evolved color, the wine has surprising integrity and sensorial characteristics.
---
Spanna Podere Tre Torri di Traversagna 1967 Antonio Vallana
95/100 - € 150
A very clear ruby color with distinct orange hues. The aromas are intense and distinct with assorted notes of fallen leaves, dried moss, roots and leather. The mouthfeel may seem tenuous but is in reality small receptacle of pleasure with its velvety notes and very fine texture. A twilight wine that packs an emotional punch.
For wines of this age the evolved color is deceptive in regard to its sensorial integrity and amazing evolution.
---
Spanna 1958 Antonio Vallana
97/100 - € 200 if perfectly kept
The twilight, very clear and transparent color is absolutely amazing. The balsamic aromas have even been enriched by distant floral hints amid hematic and rusty notes and those of garrigue, iron shavings and cinchona. The mouthfeel is a majestically woven drape, fully intact, with a distinct freshness that makes it unusually pleasing.
Oddly enough, this vintage was less evolved than the other old Spanna from Vallana.
---
Related Products