Toscana Igt Wine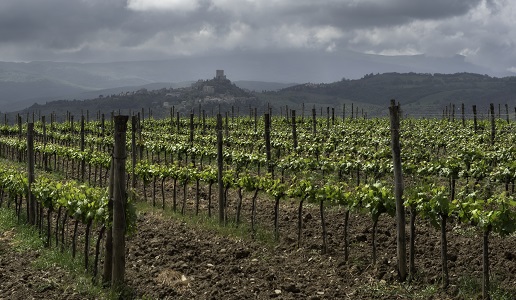 Vino Toscana IGT ranks second in terms of average annual production in Tuscany. The characteristics of its production regulations have allowed the birth and development of high quality, world-class wines, associated with a territory renowned for its outstanding appeal.
The production of wine in Tuscany is marked by a significant combination of conditions and values. The environmental conditions, the knowledge acquired over centuries of cultivating vines and producing wine, have allowed, and still allow, the development of wineries and entrepreneurs capable of expressing themselves at the highest levels of international winemaking. Many wines have been born in this very active environment. Some identify with tradition and others with innovation, but they have all found their natural place within the regulations for the production of Vino Toscana IGT.
Another element to be considered with regard to Vino Toscana IGT concerns Tuscany's unique historical and cultural heritage. Although not directly linked to the Tuscan wine-growing sector, this condition enhances the perception of the region's wine and lends it a very significant and internationally recognised image.
Vino Toscana IGT gives producers the chance to develop new products and to seize new opportunities. The extensive possibilities provided by the production regulations allow winemakers to take new paths that are impossible to find where regulations impose stricter rules that refer to a precise characterisation of the wines.
The regulations governing the production of Vino Toscana Igt
The regulations governing the production of Vino Toscana IGT set just a few rules to allow the production of a very wide range of products. Here are the main requirements. The production area covers the whole region of Tuscany and it is possible to make wine with all the grape varieties authorised for cultivation in Tuscany. Given the range of different wines produced, there is something that pairs perfectly with every dish, from appetisers to desserts.
The Production of Vino Toscana Igt
The quantity of wine made in Tuscany varies between 2.3 and 2.6 million hectolitres a year. Vino Toscana IGT represents an average of 26% of this production.
Here are the main figures for Vino Toscana IGT:
Average annual area of vineyards = 12,500 Ha
Average annual production = 620,000 Hl.
Bottling producers = 1,400
Average bottles produced per year = 90,000,000
Average annual production of bottles = Red wines 74%, White wines 21%, Rosé wines 5%.
Value of production = € 495,000,000
Markets
Growth of export over the past ten years: 126%

USA: 33% of export
Europe: 46% of export
Asia: 6% of export
Other areas: 15% of export
Consorzio Vino Toscana
Consorzio Vino Toscana is responsible for the management, protection and promotion of Vino Toscana IGT. In particular:
it is the reference point for coordinating and managing the Tuscan Typical Geographical Indication, which accounts for over 26% of the average annual regional production and over 30% of the regional production bottled every year. This is an important share of the Tuscan wine market;
it is the reference point for regional, national and EU institutions, representing the producers of Vino Toscana IGT;
it protects and defends the name Toscana in relation to wine production to prevent possible non-compliant and illegal uses;
it conducts surveys to gain detailed knowledge of the production situation, studying the market and publishing and sharing its findings. It allows the producers to identify production paths and marketing policies, and shares methods for the promotion of Vino Toscana IGT.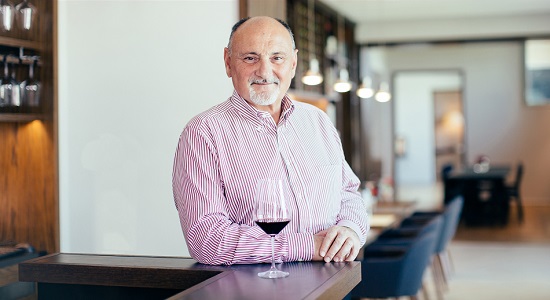 CONSORZIO VINO TOSCANA
Via dei Serragli, 133 50124 Firenze
info@consorziovinotoscana.it
www.consorziovinotoscana.it
Left Cesare Cecchi, President, Consorzio Vino Toscana