San Giorgio, a pearl from Montalcino and official supplier of Pope's Swiss Guard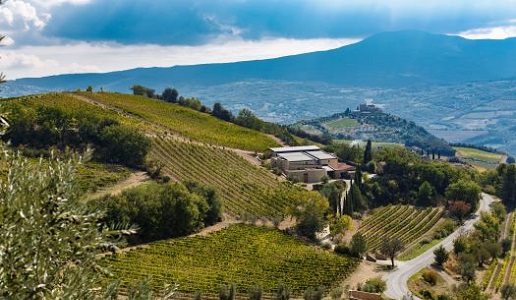 Tenuta San Giorgio, founded in 1982, is located in the municipality of Castelnuovo dell'Abate, an area renowned for the production of Brunellos with a unique elegance.
Montalcino since ancient times was homestead of noble families who owned land dedicated to agriculture and viticulture. The Castelnuovo dell'Abate area, in the South - East of the appellation, is considered one of the most important for the wine production thanks to the unique characteristics of its terroir, it is said that we have the oldest soil of the Montalcino territory.
In the early 80's, after the establishment of the D.O.C.G. in Montalcino, some local farmers founded San Giorgio estate from the original property of the Ciacci - Piccolomini family. In the 90's the property was managed by the Folonari family, then in 2016 San Giorgio was acquired by the Tipa - Bertarelli family and became part of the Collemassari group that already owned the nearby Fattoria Poggio di Sotto.
After the acquisition of San Giorgio in 2016, we changed the style of the wines in the cellar, passing from the use of stainless steel and barriques, to fermentation and aging in large oak barrels.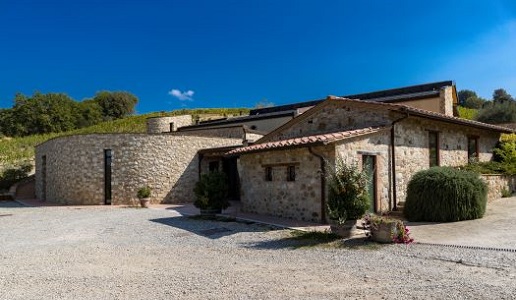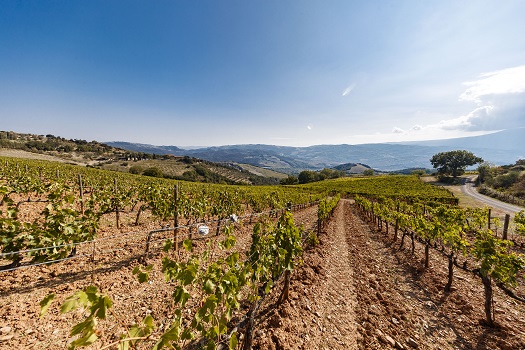 Now the production in San Giorgio follows the same philosophy of Poggio di Sotto, with biological processes and low yields in the vineyard and a more traditional approach in the cellar. The main difference is in the composition of the soils and in the exposure: the soil of San Giorgio is of volcanic origin with gravel and clay, this gives a unique character with a round and deep structure.
The vineyards are located at the confluence of cold air flows coming to the valley during the night from the Monte Amiata (1715 m), and the refreshing breeze arriving during the day from the Tyrrhenian Sea through the Orcia Valley.

This condition keeps the climate dry and very suitable for organic viticulture (San Giorgio is under conversion, following the production philosophy adopted by the ColleMassari group) and allows beneficial thermal excursions between day and night, crucial during the hot season.

Behind the names of our two wines, there is an interesting meaning to tell:
"Ciampoleto", our Rosso di Montalcino, derives from the dialectal form Ciampolo, which in the past was used as a word to describe a piece of land particularly suitable for agriculture and viticulture due to its location and terroir.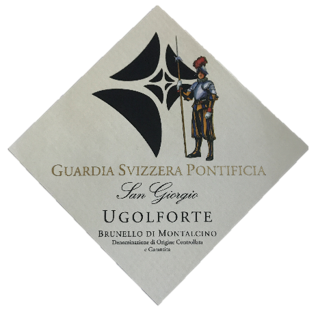 "Ugolforte", our Brunello di Montalcino, derives from the name of a legendary character who apparently lived in Montalcino and in the 12th century led his people against the occupying forces of Siena.
We are also very proud to be the official supplier of the Pope's Swiss Guard for years with a special label of the wines of Tenuta San Giorgio.
Tenuta San Giorgio
1 Località Castelnuovo dell'Abate 53024 Montalcino SI, Italia GPS: N 42° 59′ 32.71" – E 11° 31′ 30.45″ Telefono: +39 0577 835 502
info@poggiodisotto.it
https://www.collemassariwines.it/estates/tenuta-san-giorgio/
Related Products