Querciabella, everything a Chianti Classico should be (1)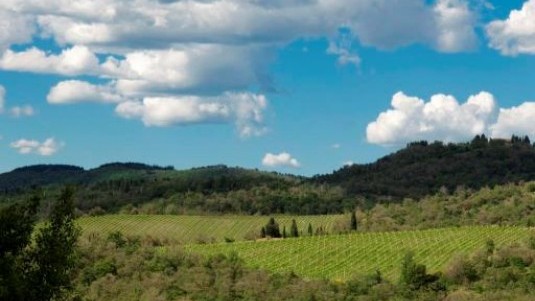 Querciabella is a prestigious Chianti Classico estate that has been a forerunner in the world of organic agriculture and has been certified organic since 1988 and biodynamic since 2000. Here we interview the estate's agronomist and technical director Dale d'Alessandro.
The dirt road that takes you to Querciabella is breathtaking even for those who those well-acquainted with wine estates. The landscape is exactly what you would expect in the area of Chianti Classico: a luminous and well-ordered countryside where vineyards look like manicured gardens, lush and vaguely British.
The estate is in Ruffoli di Greve in Chianti, more or less at the center pf this stupendous and important appellation for Italian wine. Greve is a cool subzone known for the completeness and elegance of its Chianti Classico wines.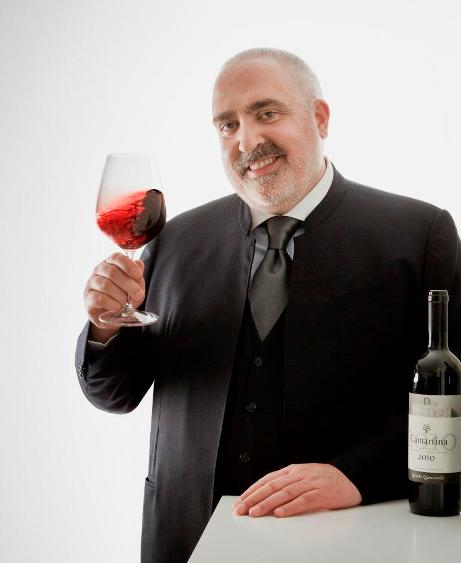 Querciabella was founded in 1974 by the wealthy entrepreneur Giuseppe (Pepito) Castiglioni, a refined and passionate wine connoisseur – especially for French wines – who fell immediately in love with the area. He acquired this estate with the intention of producing wine in a Burgundy style and his winery soon became one of the best in Tuscany sparking interest and praise for his production.
In the 1990s, Giuseppe's son Sebastiano expanded the estate with new vineyards and began to convert all of them to organic methods, for which it was certified in 1988, at a time when this approach seemed to be something alien. In 2000, the state was also biodynamic.
Querciabella today is one of the most prestigious wineries in Tuscany and its top wines – Chianti Classico Querciabella, the new Chianti Classico Riserva, Batàr (a never-overpraised blend of Chardonnay and Pinot Blanc made in wood, the name and style of which are evidence of the founder passion for Burgundy), Camartina (one of the absolute best Cabernet Sauvignon and Sangiovese blends) and Palafreno (Merlot) – repeatedly and systematically win praise from the most important international wine critics, as well as from consumers,. Batàr, in fact, was recently voted one of the 50 best white wines in the world by members of Vivino, the online wine community and database.
Although the estate itself is located in Ruffoli in Greve, it owns vineyards, aside from those around the winery, in Radda in Chianti and Gaiole in Chianti with each subzone offering specific and defined characteristics.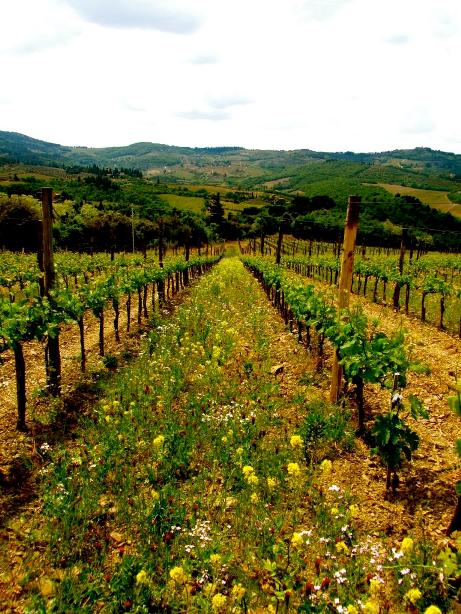 In Greve, the vineyards sit at an average altitude of around 350m above sea level and the soil is the product of the breakup of peat with marly shale and thus has more clay. Higher on the hills, where the altitude reaches 550m, the soil has more shale clay, the famous galestro chiantigiano (Chianti marl) and is looser with better drainage. The soil in the Radda vineyards is also loose with good drainage, while in Gaiole it is distinguished by the limestone.
The Sangiovese wines from the subzones are different from each other: the Sangiovese from Gaiole has a more distinct acidity, the wines from Radda have more persistent tannins, while the wine from Ruffoli in Greve is more elegant and fresh. All, however, have share the same character of straightforwardness and fragrance as well as an acidity/tannin contrast typical of a great Chianti Classico.
Dale d'Alessandro is Querciabella's agronomist and technical director.
DoctorWine: What can you tell us about Sangiovese, more specifically the Sangiovese of Querciabella?
Dale d'Alessandro: It can be explained in a general way. Sangiovese is cultivated in a different way in each subzone. In Ruffoli in Greve the vines are pruned leaving two buds, in Radda, where it is cooler and vines are more vigorous, three buds are left to allow the plant to find its balance, while in Gaiole one bud is left for the same reason. There is also a careful selection of the green shoots and pruning of the leaves to ensure the bunches are well-ventilated and less at risk of cryptogam diseases and damaging insects. The grape bunches are also thinned to avoid any rot from spreading. The leaves are removed only in extreme cases as harvest approaches and this depends on the season and the microclimate.
DW: How is your Chianti Classico made?
DDA: The grapes are selected and picked by hand and placed in baskets holding 8kg. They are then delicately destemmed and placed in stainless steel vats for fermentation and maceration, which usually lasts around 12 days. After malolactic fermentation, the wine matures in barriques (100% French oak and 5% new wood) and regularly shaken and tasted during the aging process that takes up to 14 months. At the end, the best wines are blended and bottled to then age a further three months. No animal products nor derivatives are used throughout production.
(Tomorrow we will conclude out interview and follow it with a vertical tasting).
Querciabella
Owner: Sebastiano Cossia Castiglioni
Via di Barbiano, 17
50022 Greve in Chianti (FI)
Tel. +39 055 85927777
Fax +39 055 85927778
info@querciabella.com
www.querciabella.com
Facebook: querciabella
Year of foundation: 1974
Total bottles produced: 260.000
Hectares of vineyard: 106
Certified organic viticulture
Related Products