The incredible Isi Benini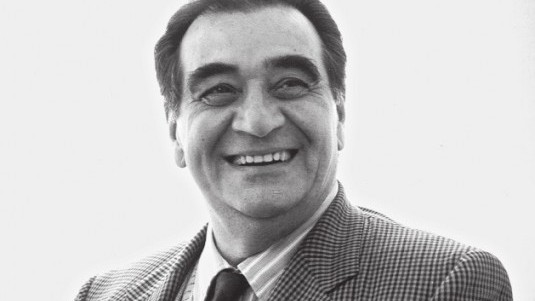 Isi Benini was a star, ironic and fun and he knew his stuff when it came to wine and food.
When I speak with young people today who are interested in the wine and food sector, I realize that many of them do not know about someone who was very important for this sector, especially when itinvolved Friuli: Isi Benini, who left us in January 1990 at only 65 years of age.
Considering that I am now one of the 'old timers' who witnessed a significant part of the recent history of Italian wine, I feel obligated - and do so with great pleasure – to recall its lead players and among these is undoubtedly Isi Benini, a fundamental figure for regional wine and food and more. He was the chief editor at state broadcaster RAI's Udine station starting in 1971 but above all was the creator and director of the magazine Il Vino, which was perhaps the best wine publication of the time and where yours truly took his first steps, journalistically speaking.
I was introduced to Isi by Veronelli at the AIS (Italian Sommeliers Association) 1990 assembly that was held in Friuli, between Lignano and Udine. He told him I was a promising young man as well as his pupil and almost demanded that Isi let me write for his magazine. An authentic complicity the two men and he agreed to let me work for him. "Don't even try to write like Veronelli or Gianni Brera because they are on another planet. You can't copy them because their style is unmistakable and very personal. Write as if you were writing for someone who knows nothing about wine and write as simply as possible, with short sentences". That was the first advice he gave me and I must admit that rarely have I been given better advice.
I later learned that Isi was a great master of journalism and not just an expert in Friuli wines. He also knew a lot about sports, art and literature and he wrote in an incredibly efficient way on any subject with a tight, essential prose which at the same time was elegant and informative. And he came across well on TV, something rare for journalists of his generation. Indro Montanelli, for example, who was one of his models, was always better in print than on TV because of his slight stutter. Giorgio Bocca, on the other hand, always seemed uncomfortable on TV. But Isi was a natural, ironic and fun and totally in command when it came to wine and food.
He took me under his wing and taught me the basics of the trade, something I still remember today. At the time I was 25 and he was 55 and he could have been my father and, in a certain way, he was in regard to journalism. In 1989, he began to collaborate with the national Olympic committee CONI and the soccer federation Federcalcio that were organizing the Italia '90 World Cup and during a visit to Montevideo to meet with Uruguay's soccer federation he had a relapse of the malaria he had contracted in Kenya years before. He died like the cyclist Coppi, whose doctors mistook the disease for a heart attack and treated him for that. A few days later we was to have been awarded Risit d'Aur prize from the distillers Nonino, his great friends. He was awarded the prize in recognition for all he had done to enhance the value of the products and reputation of his beloved Friuli. I would like to remind everyone of this because I fear that his remarkable accomplishments are being forgotten and this should not be allowed for such a generous and incredible genius like Isi Benini.