Our dear Angela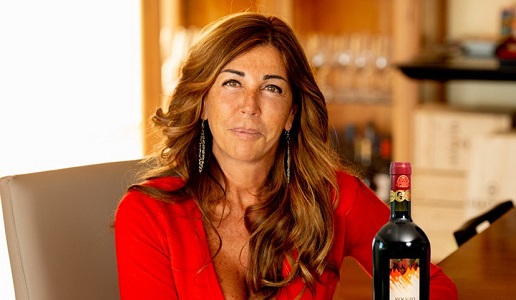 Angela Piotti Velenosi is a passionate professional who is proud of her wines and, above all, her land.
"Why is it that you who write about wine only do so either about Abruzzo or Verdicchio? You skip Piceno and never write anything about us there and yet in the Marche we produce the most wine and a lot of it is very good". Saying this to me was a young, attractive lady who was determined and not at all happy. But the most incredible thing was that this was back in the spring of 2000 and the exchange took place at the Machiavelli restaurant in Sydney, Australia. The lady in question was, and is, Angela Piotti Velenosi who today is a star on the Italian wine scene but back then was not very well known and produced her wines in and around Ascoli Piceno.
I had no idea at the time that this encounter was the beginning of a great friendship. From the start I liked the vehemence with which he attacked me and which brought out her great passion and the pride she had for her work. Most of all it demonstrated her determination to draw attention to the fact that "Ascoli wines" could be very good.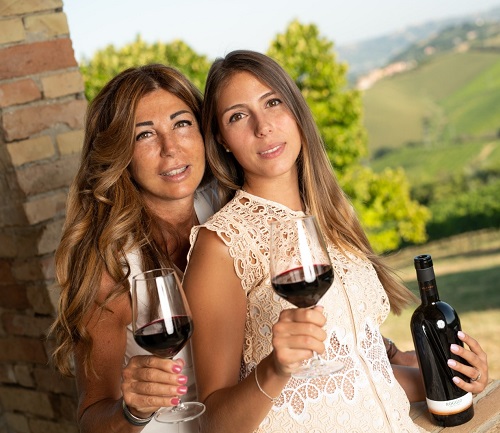 I realized that her criticism was not out of place and told her: "Fine, when we get back to Italy we'll organize something and I'll write an article on your wines. But not just your wines but all those from other wineries that merit attention, otherwise it's no go". Not only did she agree, but when I was in the area she was my guide and even my driver, dropping me off at the entrances of her competitors, so I could visit them on my own, and then coming back to pick me up. This allowed me to get to know wineries like De Angelis, Le Caniette, Oasi degli Angeli, Cocci Grifoni, Saladini Pilastri and even the area's Wine Cooperative.
I wrote a long article for Gambero Rosso, of which I was co-editor-in-chief at the time, with the headline "The Maremma of the East". It was one of the first dealing with this zone as a whole and it was quite in depth. Twenty years have passed since then and Angela has continued to travel the world to get her wines known. "It's not like I'm producing Brunello or Amarone so if I don't go out and promote Ascoli wines who will know about them?", she tells those who say she spends too little time at here estate.
As of last year she has been helped out by her daughter Marianna, who looks a lot like her, and even her son Marco, who has studied enology. This means she can travel a little less, but just a little because her passion and her incredible ability to communicate cannot be held back, by nothing and by no one.
For a while now, along with the winery Velenosi, which produces a vast range of wines including some top-shelf ones like Roggio dei Filare, an outstanding Rosso di Piceno Superiore, she also has Prope, a sister winery in Abruzzo (Angela is a native of the region). And her Montepulciano d'Abruzzo Colline Teramane Vero Sera 2018 has quickly proven to be one of the best in the DOCG appellation. This was made possible, it should be noted, thanks also to the contribution of a great enologist, Attiglio Pagli and there is Filippo Carli as well, the winery's winemaker. But first and foremost it was thanks to Angela, who by now has the tasting skills of a top-notch professional and a knowledge of the markets that few can rival in Italy. And this is what makes the difference.
Related Products