Ricotta soft cake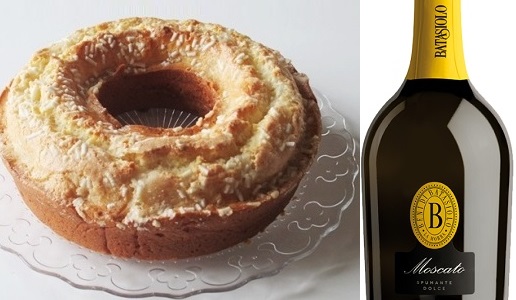 A pleasing and easy to make dessert to enjoy with a sweet sparkling wine: Moscato d'Asti Batasiolo.
Ingredients:
For the dough: 300g flour, 2 eggs, 100g sugar and one packet of yeast.
For the filling: 5 eggs, 120g sugar, 500g ricotta and grated lemon.
Directions:
For the dough: make a mound with the flour and then mix in the ingredients, first the eggs and then the sugar and yeast.
Knead the dough until it is uniform and firm. Let the dough rest.
For the filling: whip the yolks with the sugar and then add in the ricotta and mix together well.
Whip the egg whites separately until they are firm and then add this to the rest of the filling, making sure not to break up the filling (stirring always in the same direction).
Butter a cake mold with a hole in it well and then line it with the dough that has been rolled out. Pour in the filling and then enclose folding the sides of the dough overs
Bake for around 40 minutes at 160°C.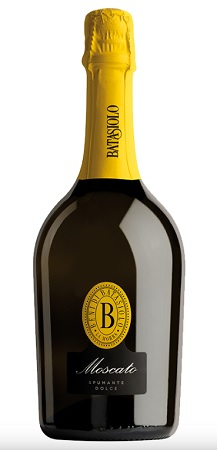 Wine to pair:
Moscato d'Asti Spumante Dolce Batasiolo
Pale straw yellow, clear and bright, fine perlage, good persistence. Pleasant varietal aromas, apples, fruit and white flowers. In the mouth, it is pleasant, rightly crisp and of good intensity but not overly sweet.
Production area: Boscareto in Serralunga d'Alba, in the Docg area of Moscato d'Asti.
Grape variety: Moscato bianco.
Harvest: manual, first half of September.
Wine-making process: destemming and soft pressing. The must is cooled to 0°C and kept for up to a month before second fermentation. This is followed by slow fermentation in autoclave until reaching 6.5% of alcohol content at which point it is bottled.
Serving temperature: 6-8°C
Suggested food pairings: delicate sparkling dessert wine, it is the perfect accompaniment for fruit
salads, cakes and cream pastries.
Related Products