Mangiafuoco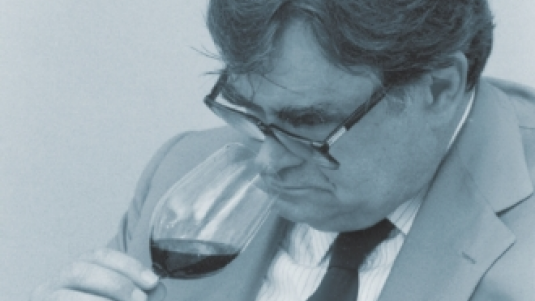 A few days ago, Villa Parens, the new estate founded by siblings Giovanni and Elisabetta Puiatti, made its debut in the world of wine and while I wish them all the very best, I could not help but remember their father. I knew Vittorio Puiatti well, he was a giant of a man, 1.90m tall and easily weighing in a 150kg. He took me under his wing when I was just starting off as a wine journalist-taster and taught me an incredible number of things about wine and life. Vittorio was a founding father of modern winemaking in Friuli and a taster and blender of rare talent. And even though he looked a bit like a bear and spoke with an authentic assertive tone, he was a cultured man, a hard yet loyal person capable of surprising generosity. He was in a way like Mangiafuoco, the puppet master in the book Pinocchio (not the Disney movie where he is the evil Stromboli), who is moved by the wooden boy's plight and helps him more than expected. And while he had a legendary temper, when it was better to stay far and wide from him, he also demonstrated great patience when he explained to me how the notes of a particular grape could not be maintained through a 'reduction' method of vinification. Today, 30 years later, people of the caliber of Professor Denis Dubourdieu, one of the world's leading enologists, are saying the same thing.
But he knew this back the when he was among the first, if not the first, to make white wine from white grapes off the skins. This was when he worked at Vinicola Udinese, a wine cooperative that I don't think still exists. Towards the end of the 1970s he founded first the Enojulia and then Enofriulia wineries while, at the same time, acting as consultant for Bertoli, in Tuscany, where he produced Castellino, one of the first wines to come in a waxed carton. Vittorio also maintained that wood should be used cum grano salis (with a grain of salt). "I don't want to cure my wines" he would say and he later coined what would become a successful slogan, especially in the United States: "Save a tree, drink Puiatti". This because he did not use wood to make his wine.
I realized what he meant when I tasted a 1988 Pinot Nero he produced under his own name, after creating his designer-winery in Farra d'Isonzo. It was an extraordinarily fragrant red that I can still remember perfectly 25 years later.  After the era of Enifriulia, which he founded and selected and acquired the grapes for, he started up Puiatti, a new winery for which he even bought some magnificent vineyards in Ruttars, between Brazzano and Dolegna and an area well-suited for winegrowing in the Gorinzia zone of Collio. This above all marked the beginning of Puiatti producing sparkling wine and some great ones at that. His son joined him in this enterprise and took over after Vittorio's death more than ten years ago. They were difficult shoes to fill and eventually the Puiatti brand ended up in the Gruppo Angelini, who had begun as partners. Giovanni and his sister are now getting back into the game, as we said at the beginning. And to put this in its proper historical context, it is only right to mark this event by remembering that giant genius, that horrible and yet generous old man and great friend who is no longer with us: the one and only Vittorio Puiatti.