The food and wine press and climate change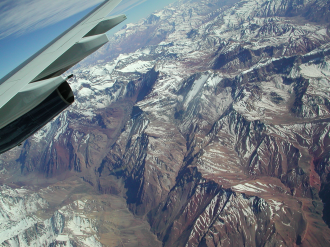 The problem that we find ourselves facing, regarding climate change, is of such importance that no one can deny their interest and involvement in it. This is especially true of those who purvey information, even if, as in my case, in a sector that might apparently seem more trivial. The food and wine press, too, must play its part, and there are ways of doing so, which should be highlighted.
When I was in charge of Gambero Rosso's "Italian Wines" Guide, up until just a few months ago, I always strove for our publication to take special pains to point out those producers who carry out viti-vinicultural practices that are as respectful of the environment as possible: those who apply organic or even biodynamic techniques, but also those who pay particular attention to the amount of carbon dioxide they emit into the air. In point of fact, the alcoholic fermentation of wines creates a substantial production of CO2, which ends up in the atmosphere. Oenological systems do exist that allow for a partial recovery of this gas, but there are lots of producers who, through reafforestation of areas that they own but are not given over to crops, put oxygen back into the air, thus limiting as far as possible a negative balance as regards the emission of "greenhouse gases" into the atmosphere. I believe that it should be a precise duty of those who are responsible for the organs of information in our sector to make consumers aware that vine growers who are making an effort to alter their habits - sometimes thereby taking on added costs - do exist. In the same way, similar attention should be shown in underlining the identity of those who do not show any care for such themes. There exists a type of viticulture that is excessively industrialized, based on invasive techniques such as the generalized use of irrigation and the total mechanization of farming practices, and there are also winemaking methods used that are, quite frankly, debatable, calling for the use of synthetic aromas and enzymes that give the wines perfumes that have nothing at all to do with the natural scents of the grapes. In certain cases, as much as 500,000 litres of water are used per hectare each year, with the result of rendering arid the areas adjacent to the vineyards because all of the resources contained in the aquifers are channelled towards wine production.
Stigmatizing excessive behaviour like this is extremely important and could well be one of the future tasks of the media in our field. If there is an appeal that has to be made to publishers, editors and writers in the wine sector it is that of giving greater support to those who work in an environment-friendly manner, and this is also true of the area of gastronomy. One should recommend, for example, that one's readers be more aware of the seasonal consumption of foods and, even if one might not be able to obtain foods that are entirely sourced locally, at least try to underline what might be the ways to limit the unnecessary consignment of fruit and vegetables that are out of season, bottled mineral waters and products that have packaging that is bulky and difficult to dispose of. This won't resolve all of the problems, but it will at least help everyone to think about the effects of the way they are behaving.