Edoardo Valentini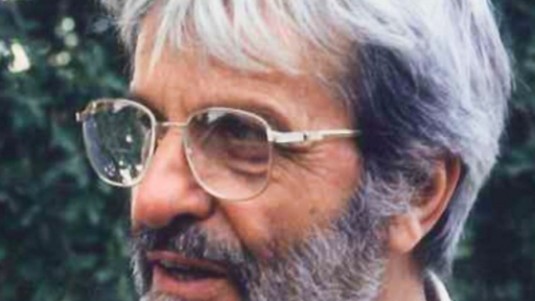 On the 10th anniversary of his death, I would like to remember Edoardo Valentino, one of the great leading figures in the world of Italian wine. During a lovely and touching conference at the just-concluded Vinitaly trade fair, I discovered I was the last journalist to speak with him by phone. At the time, I wrote an editorial about it for Gambero Rosso that I would like share with you now. This because much of what he said is still true today also due to his unquestionable and uncanny ability to look into the future. The conversation took place on April 8, 2006 and he left us on the 29th of that same month.
"Ciao Danié, it's Edoardo". His voice was a little tired and he called me because the day before I had helped his son Francesco during a Trebbiano vertical tasting organized at Vinitaly. "Hi, Edoardo, It's always nice to hear from you". "No, look, I just called to thank you for yesterday, you're always such a good friend". "I just backed up Francesco a bit. He was great and was finally able to explain that the slight carbonation in Trebbiano was what allowed it to age so well. The '87 seemed like it was made yesterday…". "Of course, the wine is alive, if it stopped breathing it would die. And another thing, you need to make a distinction between wines made by a winemaker and the industrial ones. There should be two sections in your guide. I don't having anything against anyone but we produce two different things and I want that made clear". "You're right, Edoà, but it's not that easy. Especially because it is hard to draw a precise distinction. There are a lot of producers who are borderline…". "One need only listen to nature and do things to help the vine and not worry about a particular taste because such things will come out on their own". "The pre-socratic approach again?". "Of course. So when are you coming to see me?""After Vinitaly I have to go to Brazil and will be back at the end of the month. The week after I'll be up for sure. Give a hug to Adriana". "I'll be waiting bye".
I didn't know then that I would never see him again. Edoardo Valentino, who I and a few other friends called the 'Meastro' until he told us to go to hell, left us the night between April 28 and 29, three weeks after that phone conversation. It is not easy to describe him to those who did not know him. He was a rigorous individual, reserved but not shy, with strong convictions and a charismatic personality. In other words, a real man, honest and sincere. For me he was a friend as I was to him and it fills me with sadness to think that I will never see or talk with him again. I know we will always remember him, quote him, with his son Francesco and wife Adriana and that we will continue to drink his wines for a long time, as long as they are still "alive" as he used to say. And I know that the lesson in life he gave me, one I will never forget, is the great lesson of striving for the essential and avoiding any self-satisfaction. "The wines are not thanks to me, it is the great land of Abruzzo makes them like that". Words that no one should forget, me included.