Badia di Morrona presents I' Brindellone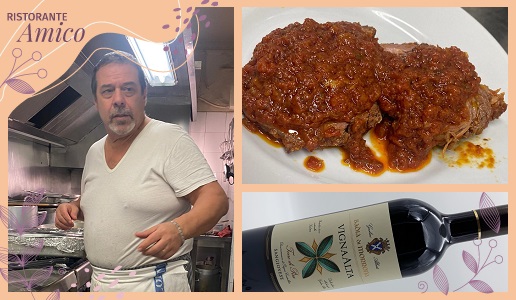 Wineries embrace restaurants. For the column "Ristorante Amico" (Friend-restaurant), a wine producer presents one of his favorite restaurants, which in return offers a recipe paired with one of his wines.
If you are looking for a restaurant in Florence where you can eat typical Tuscan cuisine in an environment that is, as described by the owners, rich with: "honesty, quality, respect, kindness, calm and... laughter!" then I' Brindellone is the place for you.
The three partners who run it, Manuele Marchi, Marcello di Grazia and Sauro Brandani, have made of this osteria a true point of reference for both Florentines who know where to eat well at a good price, and those who are more or less passing through and are looking for very traditional dishes.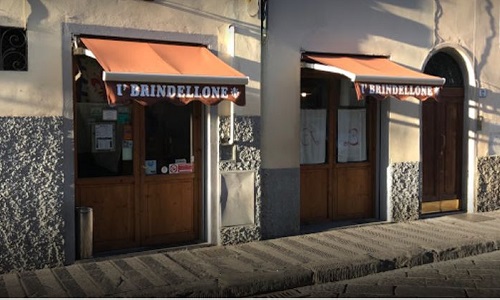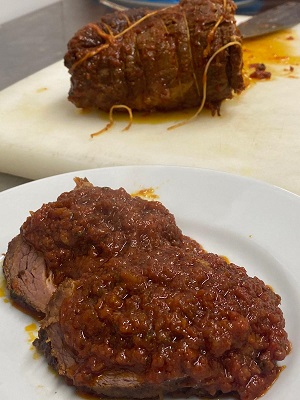 The proposed recipe:
I' Brindellone Stew
Ingredients for 4 servings:
1 kg stewing beef, 2 kg peeled tomatoes, 100 g tomato paste, 2 carrots, 2 large onions, 2 celery ribs, 100 g parsley, 2 garlic cloves.
Directions:
Remove excess fat from the meat and truss it with kitchen twine. Make a mirepoix with the celery, carrots, onion, garlic and chopped parsley.
Brown it well then simmer with abundant red wine, allowing the wine to evaporate.
Add the pureed tomatoes, a spoonful of tomato paste, and salt and pepper to taste. Simmer for about 3 hours.
Slice and serve covered with its sauce.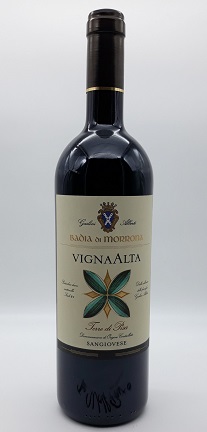 Wine to pair:
VignaAlta Terre di Pisa Sangiovese 2017 Badia di Morrona
The finest expression of Sangiovese at the estate, fruit of a rigorous selection of the grapes of the best vineyard on the property, which has given it its name. Ruby red color, on the nose sweet spices and red fruit, such as cherries and wild cherries. Structured and balanced, the palate is full-bodied with dense tannins, well amalgamated and sustained.
Production area: Terricciola, in the Pisa hills.
Grape variety: 100% Sangiovese.
Wine making: only the best grapes are vinified for this wine. It ages partly in 2500 liters (650 gallons) French oak casks and a small part in 250 liters (60 gallons) barrels already used once.
Alcoholic content: 14% vol.
Serving temperature: 16-18°C
Suggested food pairing: red meat, game and wild meat.
Related Products