Tolaini presents La Taverna di Vagliagli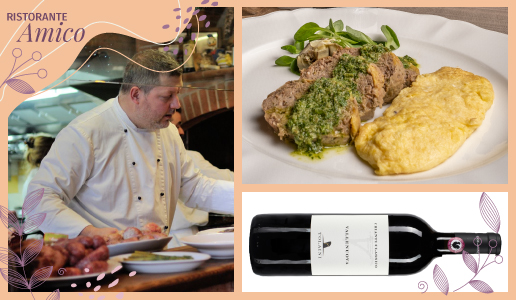 Wineries embrace restaurants. For the column "Ristorante Amico" (Friend-restaurant), a wine producer presents one of his favorite restaurants, which in return offers a recipe paired with one of his wines.
In a small town in the classic Chianti area is located La Taverna di Vagliagli, a rustic and welcoming place where you can savor traditional Tuscan cuisine.
For twenty years, Chef Andrea Nassi has been bringing all his great specialties to the table every day, such as Florentine steak, game and fresh homemade pasta.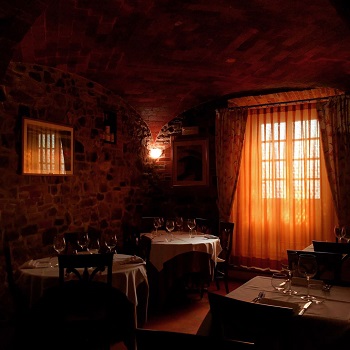 The restaurant stands out for its open kitchen with attached wood-burning embers that brings as the restaurants of yesteryear. The peculiarity of Andrea's cuisine is certainly that of bringing to the table dishes cooked with very high quality products consistent with the season.
The attention to detail is also found in the wine list, all labels sought after but especially the territory.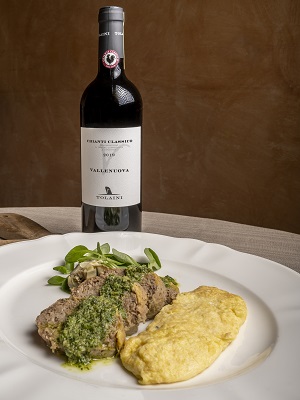 The proposed recipe:
Stuffed Hen Neck
Ingredients for 4 servings:
2 long cut chicken necks, 600 gr of ground beef, 1 whole egg + 1 yolk, 100 gr of Parmigiano Reggiano, 1 clove of garlic, chopped finely, 1 handful of chopped parsley, Salt and pepper, 1 slice of stale bread dipped in broth
Directions:
This dish is prepared in the traditional way.
Have your butcher clean the necks removing the central bone, veins, ducts and the beak. Wash well.
Mix the minced meat with the eggs, the Parmigiano Reggiano and the other ingredients, adding salt and pepper to taste. Once mixed, fill the neck so that it looks like a small salami and close at the bottom with kitchen twine.
Pass the stuffed necks over an open flame, burning them a little bit. After, boil them for two hours, preparing a broth.
Drain them gently and serve by cutting the necks into slices accompanied with a traditional Salsa Verde (Italian green sauce).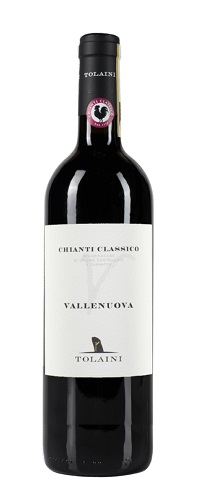 Wine to pair:
Vallenuova Chianti Classico 2019 Tolaini
Intense and lively ruby red color. To the nose black cherry fruit notes, tobacco and hints of licorice and spice. The elegant tannins and well balanced with the fruit show an optimal maturity of the grapes. The long, juicy, fresh and pleasant finish, with the crispness and texture, express the authentic character of Sangiovese from this area.
Production area: Chianti Classic, the area of Castelnuovo Berardenga. Silty clay soil, rich in limestone with a high presence of stones.
Grape varieties: 95% Sangiovese, 5% Canaiolo. Plantings completed in spring 2000. Plant density 7,350 plants per hectare, yield 6 t/ha
Winemaking: Grapes are manually harvested and sorted twice, firstly when they arrive at the winery as bunches and then again after de-stemming, by an optical sorter. During alcoholic fermentation the temperature in the tanks is computer controlled; the must is kept in contact with the skins for about 20 days. Remontage occurs every 8 hours and one delestage per week. A brief maceration occurs after fermentation. Malolactic fermentation takes place in large French oak of 48 hl each. The wine rests for 10 months in wood of which 4 are on the fine lees, and 4 months in bottle.
Serving temperature: 16-18°C.
Related Products