Badia di Morrona presents La Refezione restaurant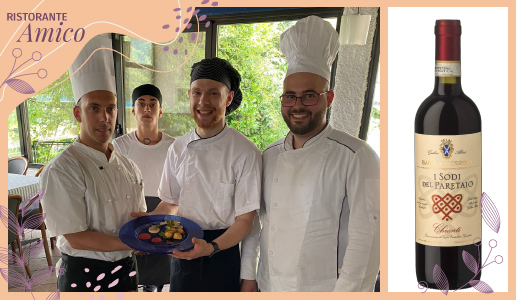 Wineries embrace restaurants. For the column "Ristorante Amico" (Friend-restaurant), a wine producer presents one of his favorite restaurants, which in return offers a recipe paired with one of his wines.
An elegant club-house located within a sports centre in Garbagnate Milanese where you can enjoy a creative cuisine, both meat and fish dishes; in order to make the best choice, let yourself be guided by the experienced owner and his young team of collaborators.
This is the philosophy of the restaurant: "We don't follow trends. We pursue a way. We like to offer a very refined seasonal cuisine prepared with healthy ingredients, a beautiful place and an atmosphere where connections reveal harmony and taste".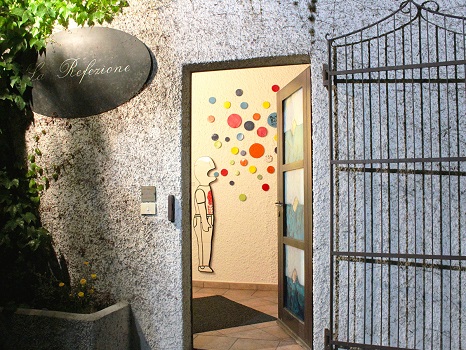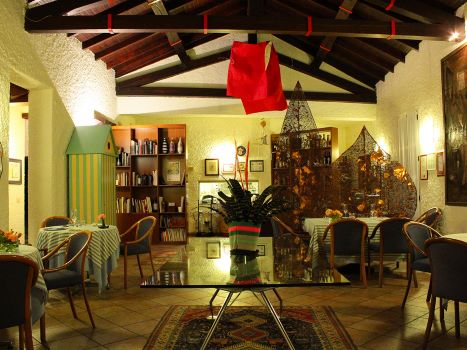 The proposed recipe:
Deboned and fried rabbit and its pâté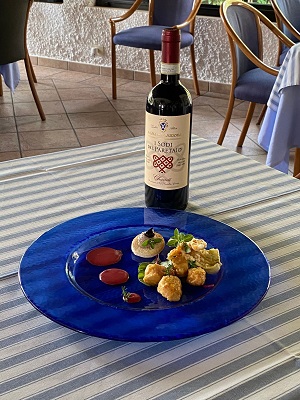 Ingredients for 4 people:
3 rabbit backs, 3 rabbit livers, 3 rabbit kidneys, Sage, mint and rosemary, Capers, 1 shallot, 2 anchovies, 1 egg, Flour as needed for breading, Extra virgin olive oil for frying, 2 knobs of butter, Salt and pepper to taste, ½ glass of dry white wine
Directions:
Debone the rabbit's back. Free the two fillets divide and let them marinate in sage, mint and rosemary.
Pâté preparation steps: Use liver, kidneys and backs. Cook everything in a pan with butter, capers, anchovies and a small shallot. Simmer with dry white wine. Add salt and pepper then put everything in a mixer with a knob of butter.
Flour the filets and pass in the egg. Finally fry in olive oil at the right temperature.
Serve with a fried zucchini flower and by placing the pâté on a crouton.

Wine to pair:
Chianti DOCG I Sodi del Paretaio 2019 Badia di Morrona
It has a ruby red color. Good freshness on the nose with perceptible notes of fruit and flowers. On the palate, the wine is pleasurable and versatile, soft in its tannins and ripe.
Production area: the hills not far from Pisa (Colline Pisane).
Grape varieties: Sangiovese 85%, Cabernet Sauvignon, Merlot and Syrah 15%.
Vintage 2019: 2019 will certainly be considered an excellent vintage year. Ideal summer temperatures allowed for a slower ripening of the grapes, resulting in wines that present a very good acidity and beautiful color, guaranteeing personality and stylistic elegance. September and October were characterized by beautiful weather and good temperature ranges between day and night. We harvested the Merlot and Syrah around the 20th of September. The grape harvest finished toward the end of September/beginning of October when the good weather provided an optimum phenolic ripeness of the Sangiovese.
Wine making: the grapes are manually harvested, vinification is in stainless steel tanks, aging is for ten months in concrete or stainless steel tanks.
Serving temperature: in warm season, better at 16°C.
Suggested food pairing: a perfect wine for salami, cheese, and red meat.
It is meant to be drunk young.
Related Products