Celtic Mater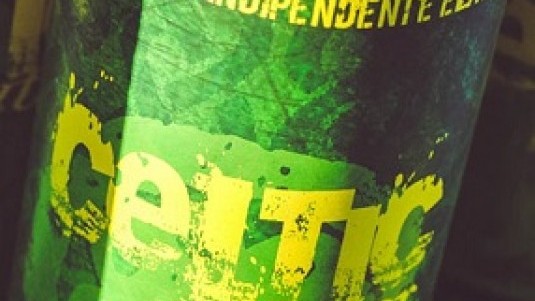 The Celtic New year will soon be upon us, falling on October 31, and it will be a mix of legends, traditions and beer all brought together in a time-space dimension equal to the time it takes to pull and drink a pint of Ale, Stout or Pils, the only beverages allowed when reading our articles.
The oldest of all Celtic divinities is Dana, the mother goddess who is the origin of everything and a fusion of knowledge, wisdom, wealth and abundance. And it is to her that Birrificio Indipendente Elav in Comun Novo, near Bergamo, appears to have dedicated Celtic Mater, an essential, curious and even perfect brew. Its style is that of a Pale Ale and yet it is made with Pils malt and 'seasoned' with Saaz hops, thus making it a kind of kölsch, the typical beer of Cologne and quite different from a pure Celtic brew. In fact, it is its technical perfection, the crystalline balance of everything together, which seems to distance Celtic Mater from their often full-bodied and fervid Celtic beers: amber, lager or dark that give a rush with every sip from a nonic pint glass.
Celtic Mater, on the other hand, is the quintessence of stability, at times distant from the brewing philosophy, volcanic to say the least, at this craft brewery that is one of the best in Italy.
Founded in 2010, thanks to the passion and expertise of Antonio Terzi, its owner and master brewer, Birrificio Indipendente Elav is the poster child of local typicity and energy and has since 2014 been cultivating its own hopes, five varieties, fruit and aromatic herbs used in its beers. Celtic Mater does not stand out for its aromatic intensity, flavor or the extravagance of style as much as for its harmony and drinkability. It offers an almost primordial pleasure with every sip that recalls the thirst-quenching and pure one of river water inherent in the name itself of the goddess Dana, the mother of all things and thus also this beer.
Prodotti Correlati